Online Trauma Training for Mental Health, Community and Trauma Counselling Professionals
Join over 150,000 satisfied students worldwide
Traumatology Institute offers comprehensive online trauma training & certification programs, effective and practical tools, informative resources and training proven to work for trauma survivors in your care. We are dedicated & committed to the individual's lifelong learning and success.
If you  …
Are a therapist, counselor, clinician
Are a professional or paraprofessional
Want to specialize in Trauma care
Want to make a positive lasting impact
… continue reading below!
Reasons to Learn with Traumatology Institute
Take courses anywhere in the world.
Affordable courses ranging from $29.95 to $169.95 CAD (with bundled discounts).
Easy to learn at your own pace.
Trained over 150,000 trauma professionals in over 42 countries.
In-depth trauma informed training.
Choose Your Course Today
Join over 150,000 satisfied students worldwide.
Participants benefit from theoretical knowledge and practical skill-development opportunities that highlight "best practices" in trauma intervention.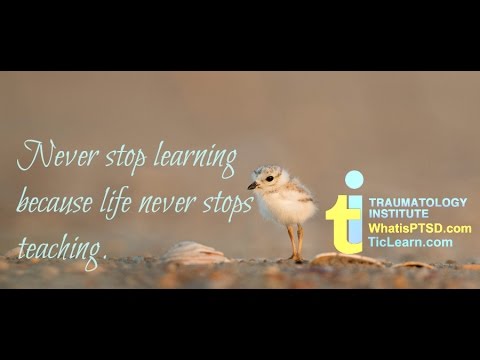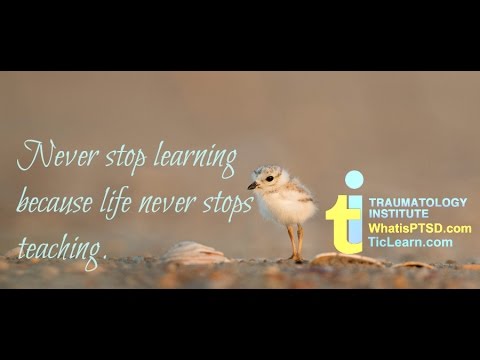 What is the Traumatology Institute?
Established in 1998, the Traumatology Institute offers affordable, internationally recognized courses and designations for mental health professionals.
Our courses don't follow a cookie-cutter approach. We offer a complete toolkit and 3-stage model so that you'll have the tools right from the first client meeting.
We offer 17 different comprehensive trauma courses which, when completed, will grant you recognized certificates of completion in the Trauma Field.
Meet Dr. Anna Baranowsky
Founder & CEO of  the Traumatology Institute.
Dr. Anna is a clinical psychologist and CEO of the Traumatology Institute. She is a Board Certified Experts in Traumatic Stress through the American Academy of Experts in Traumatic Stress and recognized by the National Center for Crisis Management.
She is a Green Cross Scholar
Registered Traumatologist and Trainer
A co-author of best-seller "Trauma-Practice: Tools for Stabilization & Recovery" and "What is PTSD"
The Clinical Traumatologist course gave me the foundation that I needed to be able to differentiate between what may be normal versus abnormal or distressful behavior. The course also provided me with a toolbox full of different assessment modalities and treatment interventions for addressing trauma. I took this course while completing my MSW at Dalhousie University, I highly recommend the course, and I found the material to be ethical and evidence-based.
– Winston (Anthony) Grey, BA, BSW, TITC-CT, RSW(AB)
The Clinical Traumatologist training has been exceptional and foundational to my trauma & recovery therapy. Dr Anna shows you how recovery and growth is possible for your clients. The in person training with Dr Anna was amazing. Anna's experience, passion, and mastery definitely shows! I loved the workbooks and I photocopy exercises for clients all the time. Every therapist should have access to this quality of training.
– Brian Konik, BSW, MSW, RSW
The I recently participated in the online Clinical Traumatologist program. I found the material was current and relevant to my practice as a social worker. The learning materials provided were comprehensive, easy to understand and engaging for online students. At first I was hesitant about online training, but the team at the Traumatology Institute was quick to respond to any questions I had about the material and assignments. Overall an awesome experience!
– Alexis Laird MSW, RSW 2019